Flights
LAN provides convenient, safe air travel on domestic and international flights. With direct flights to major hubs, you're only one stop away from 500+ global destinations. We partner with major airlines to provide you with a variety of travel options. Ready to book your flight from LAN? Please contact your airline (Delta, American, Avelo, or Apple Vacations), local travel agent, or visit a travel booking website.
Travel Tip

While getting through our airport is a breeze, you still need to leave enough time to check your bag before your flight. For domestic flights, please arrive at least 90 minutes before your scheduled departure. For international travel, please allow 2 hours.
Airlines

2024 seasonal nonstop service to:
Cancun, Mexico (CUN)
Punta Cana, Dominican Republic (PUJ)
Montego Bay, Jamaica (MBJ)
To make a reservation, contact your local travel agent, visit their website or call 800-517-2000.

Direct Flights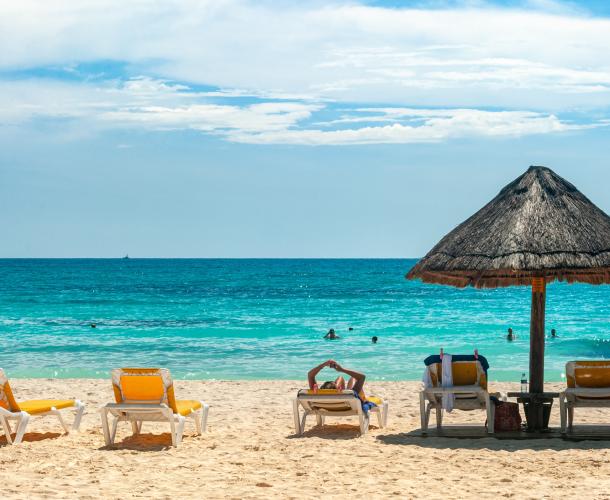 Seasonal Flights
Ready for a tropical escape? LAN provides seasonal nonstop service to popular vacation destinations like Cancun, Punta Cana, and Montego Bay.