Security
At LAN, your safety and security is our top priority. Please check with your airline or travel agent if you have concerns about increased security measures or if you need special accommodations at the security checkpoint.
What to Expect at the Security Checkpoint
When you reach the security checkpoint, be ready to remove your shoes, jacket, carry-on bag, and any other personal possessions and place them in bins for inspection. Don't forget to empty your pockets as well. The TSA officers on duty will give you additional instructions if necessary.
Never leave your bags or personal items unattended. If you see unattended bags or luggage in the terminal, please notify security immediately.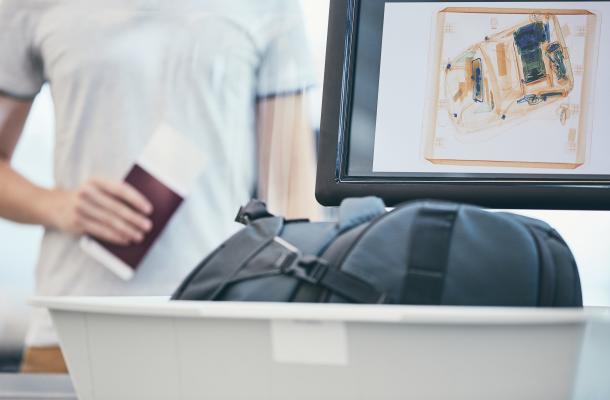 Our Security Checkpoint
The TSA checkpoint at LAN uses a credential authentication technology (CAT) unit. This technology makes it easier for TSA staff to identify fraudulent ID documents and improves the passenger experience with increased efficiency, and reduces touchpoints at the checkpoint. TSA officers will ask you to insert your personal identification into a scanner for authentication purposes. You will not have to provide your boarding pass at the TSA checkpoint (electronically or printed), but you will need it at the gate to check in for your flight, so keep your boarding pass close. The TSA officer may request to see your boarding pass if you're under the age of 18, or for those without IDs or with damaged IDs.
LAN's TSA checkpoint also features state-of-the-art Computed Tomography (CT) checkpoint scanners with 3-D imaging, giving TSA officers a clearer picture to detect carry-on items that might be a possible threat or hazard. With this new technology, LAN travelers will no longer need to remove laptops and electronics from carry-on bags, reducing touchpoints and making it even easier to get through security at LAN. All carry-on luggage must fit securely into the screening tray in order to be scanned.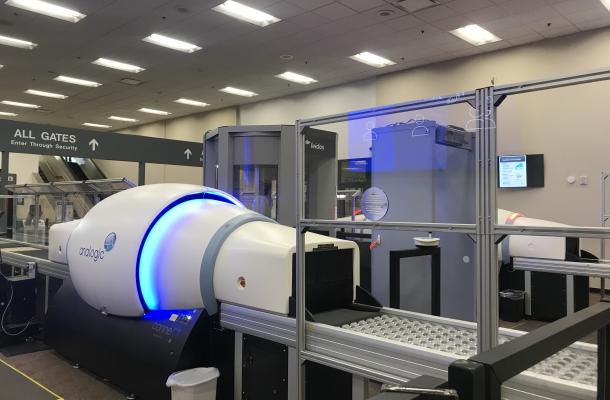 Travel Tip

While getting through our airport is a breeze, make sure to give yourself enough time to check your bag before your flight. For domestic flights, please arrive at least 1 hour before your scheduled departure. For international travel, please arrive at least 2 hours before your scheduled departure.