Environmental Commitment
At LAN, we deeply value our place in the mid-Michigan community and understand the importance of being a good neighbor. The health and safety of those who use the airport, our staff and our neighbors are our top priority. We are committed to working with all partners involved to ensure the health and safety of our community continues to be a top priority as we all navigate the changing environmental landscape.
Our Success
Our success is directly related to our commitment of working together with our partners on data-driven solutions and being a good steward to the community that supports us. This includes our ongoing environmental work in investigating PFAS (per-and poly-fluoroalkyl substances) on airport property.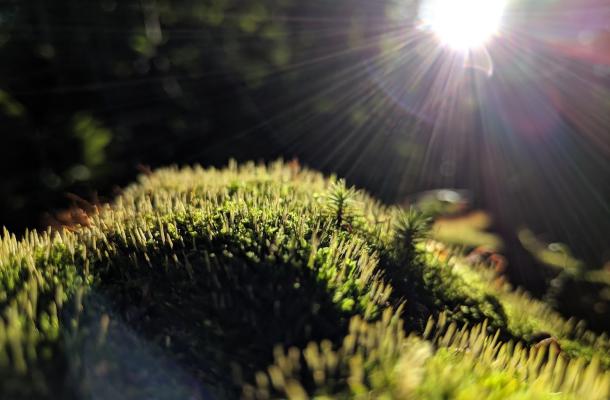 PFAS and Airport Impacts
PFAS, or per- and poly-fluoroalkyl substances, are a group of man-made chemicals used in many industries and a variety of products across the globe, including fire-fighting chemical foam, and have been used in the U.S. since the 1940s. 
The Federal Aviation Administration (FAA) has long mandated that commercial service airports in the U.S., including the Lansing airport, use Class B firefighting foams that contain PFAS, known as aqueous film-forming foams (AFFF) due to their ability to extinguish petroleum-based fires quickly and effectively. Because PFAS in AFFF effectively suppresses fires, the chemical has been used consistently over the years in emergency response efforts at airports across the country, per federal regulations. Additionally, while AFFF is no longer used during required testing and emergency training exercises, the FAA has long required annual firefighting equipment testing, which has resulted in discharges of AFFF onto the tarmac and other areas of airport property. 
In 2016, the Environmental Protection Agency (EPA) developed it's first-ever Lifetime Health Advisories for PFOA and PFOS, which are two types of PFAS substances prevalent in AFFF, and developed this EPA Fact Sheet. 
Under the FAA Reauthorization Act of 2018, Congress directed the FAA to research, test and ultimately approve AFFF formulations that do not contain PFAS, and eliminate the requirement for the use of AFFF at airports. Approved alternatives were originally expected to be released by the end of 2021. Because of delays in conducting the necessary research due to the COVID-19 pandemic, the project has not been completed and a completion date is unknown. 
PFAS Investigation Sites and Michigan Standards
According to the Michigan PFAS Action Response Team (MPART), site investigations get started for a variety of reasons. There are over 200 sites in Michigan currently identified as PFAS investigations sites, including the Capital Region International Airport, as well as 18 other airports across the state. 
In January 2018, groundwater criteria for PFOA and PFOS, two types of PFAS substances found in AFFF, were established by the Michigan Department of Environment, Great Lakes and Energy (EGLE) under Part 201 of the Natural Resources and Environmental Protection Act (NREPA) consistent with the U.S. EPA health advisory criterion levels not to exceed 70 ppt (parts per trillion) for the combined concentrations of PFOA and PFOS. 
In August 2020, the state of Michigan developed more stringent standards and requires that groundwater concentrations not exceed 8 ppt for PFOA and 16 ppt for PFOS. State standards for soil concentrations and cleanup guidelines have not been established. 
Testing, Data-Driven Response and Community Protection 
The Capital Region Airport Authority was awarded a grant for $201,966 in 2020 to establish several PFAS monitoring stations on airport property, and has been working with environmental engineering firm Triterra to conduct the monitoring. 
Because of the mandated use of AFFF foam on airport property, there is PFAS material on airport property, but testing results have shown there is no immediate risk to human health. 
In May 2021, residential well sampling efforts were conducted by EGLE contractors, and all wells checked were non-detect for PFAS. Additionally, all drinking water wells located on airport property are also non-detect for PFAS. Soil monitoring efforts are ongoing, along with testing airport wells to ensure drinking water remains clean of PFAS contamination. 
The airport has submitted a work plan for additional sampling locations, including testing on groundwater, soil, and stormwater, to address potential impacts of PFAS located on airport property, and is awaiting approval from EGLE on the work plan. 
In addition to monitoring and testing, a concerted effort has been put forth by the airport to review the standard operating procedures related to AFFF to ensure there are safe and environmentally effective handling, storage, and mitigation strategies and procedures in place. 
Collaboration with our Partners 
At LAN, we are dedicated to protecting our environment and community, and are committed to being a supportive and transparent partner by working in collaboration with our local, state and federal partners to protect the area we call home. The health and safety of our community is a shared goal among our partners, and our work includes engagement with:
ACI-NA Airport Council International - North America
American Association of Airport Executives (AAAE)
Environmental Protection Agency
Federal Aviation Administration
Michigan Department of Environment, Great Lakes and Energy (EGLE)
Michigan Department of Health and Human Services (MDHHS)
Michigan PFAS Action Response Team (MPART)
Michigan Department of Transportation - Office of Aeronautics
Clinton, Eaton and Ingham counties
City of Lansing